These olives will become
our extravirgin olive oil

Extra virgin olive oil
monocultivar Taggiasca
Produced exclusively from olives of the renowned Taggiasca variety.
It is packaged in 0.5l and 0.1l bottles
4,81€ – 12,50€Select options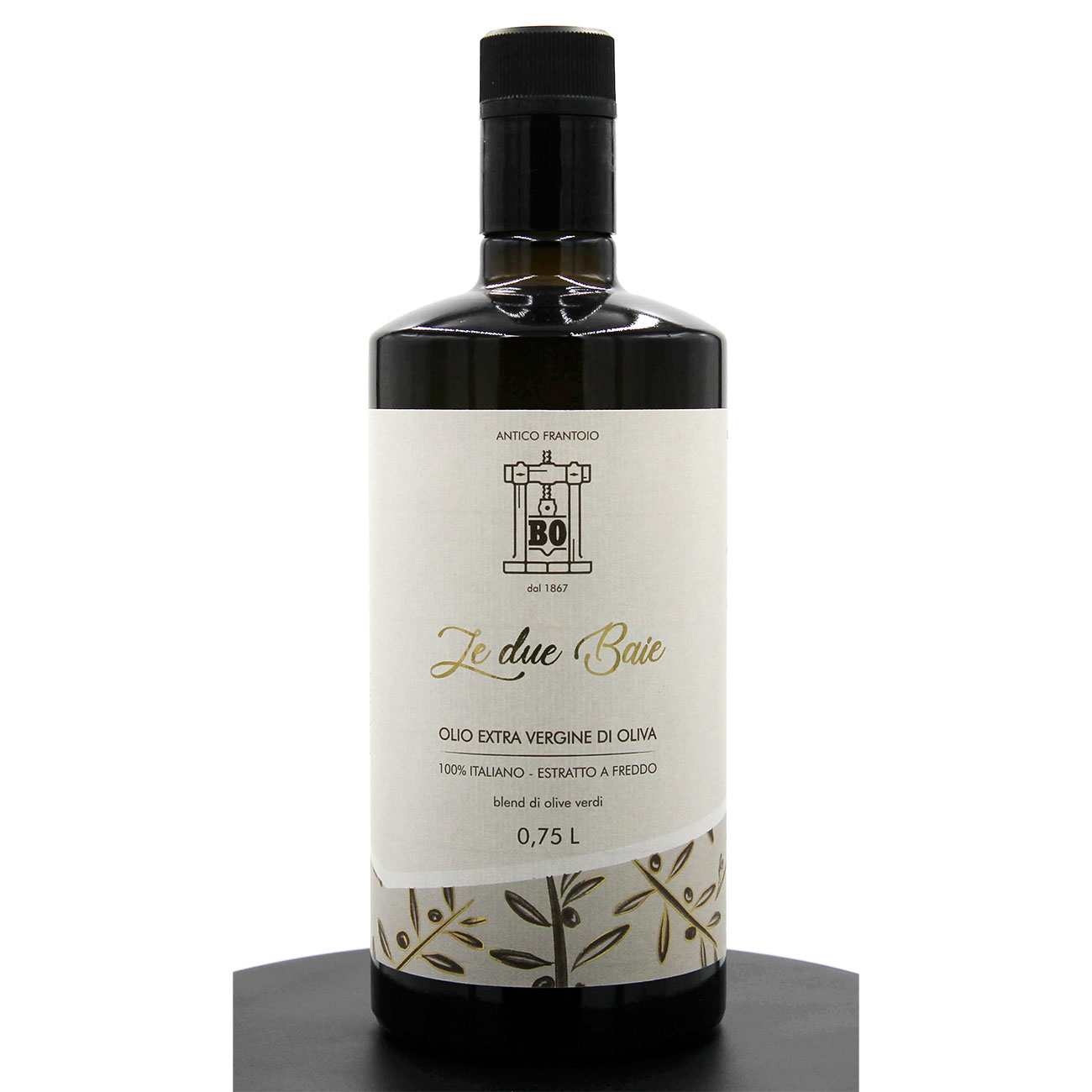 Extra virgin olive oil
"Le due Baie"
Produced from green olives harvested with pneumatic shakers at the beginning of the season.
It is packaged in bottles of 0.75l – 0.5l – 0.25l – 0.1l and cans of 5l and 3l.
4,81€ – 81,73€Select options
Extra virgin olive oil
"La Ginestra"
Produced at the end of the harvest season from fully ripe black olives.
It is packaged in 0,75l – 0,1l bottles and 5l and 3l cans.
4,81€ – 67,31€Select options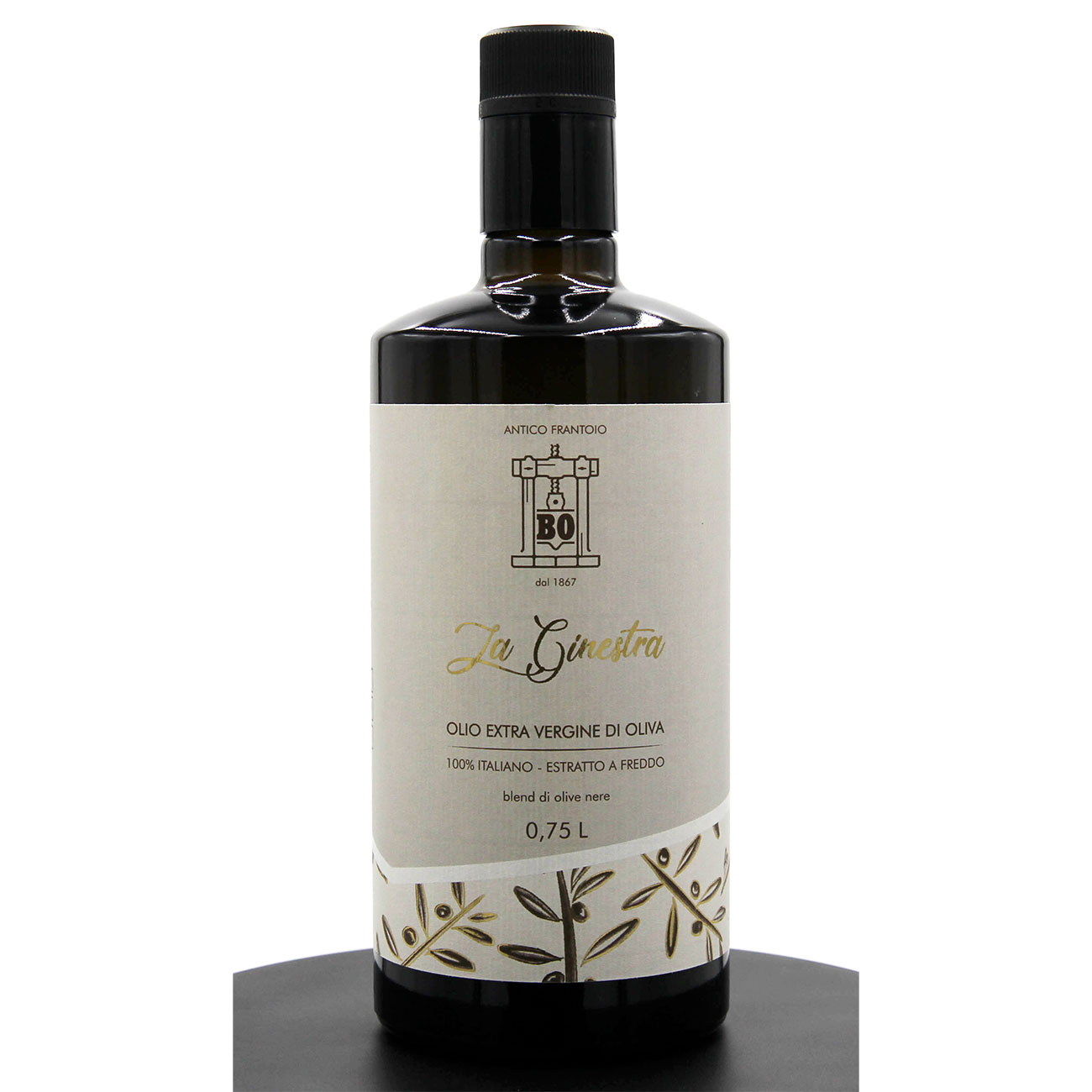 Pepper and lemon dressings cannot be missing on your table.
Designed in the 2019-20 harvest season, they are produced by simultaneously grinding the fresh product and top quality olives.
4,55€ – 10,00€Select options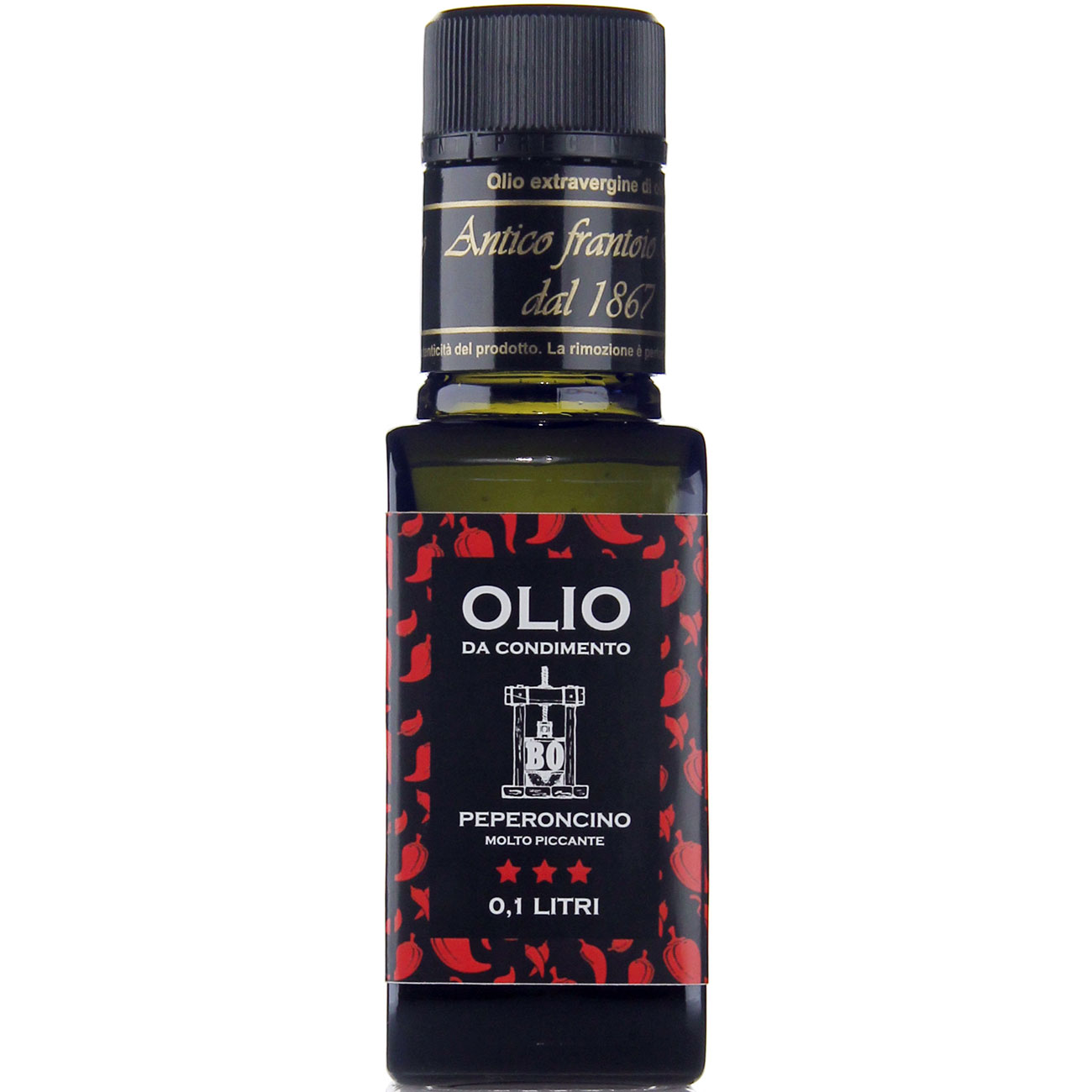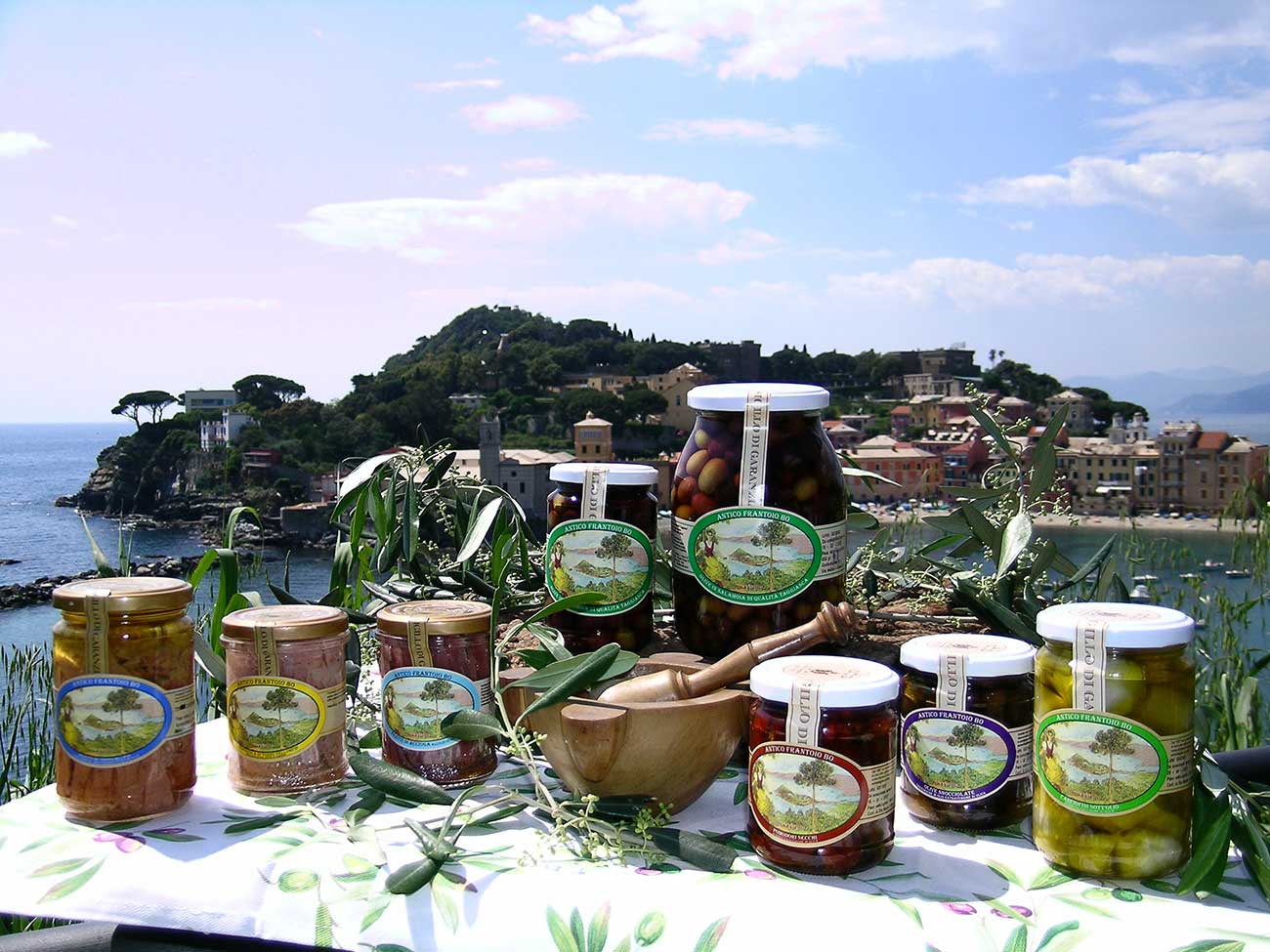 We have a wide range of other products: from pickled Taggiasca olives to olive pate, from the prized Mediterranean "bluefin tuna" to delicious anchovies in oil, from artichokes in extra virgin olive oil to dried cherry tomatoes.
11,82€Add to cart
Among our products you will also find cold worked soaps in various fragrances
2,05€ – 5,74€Select options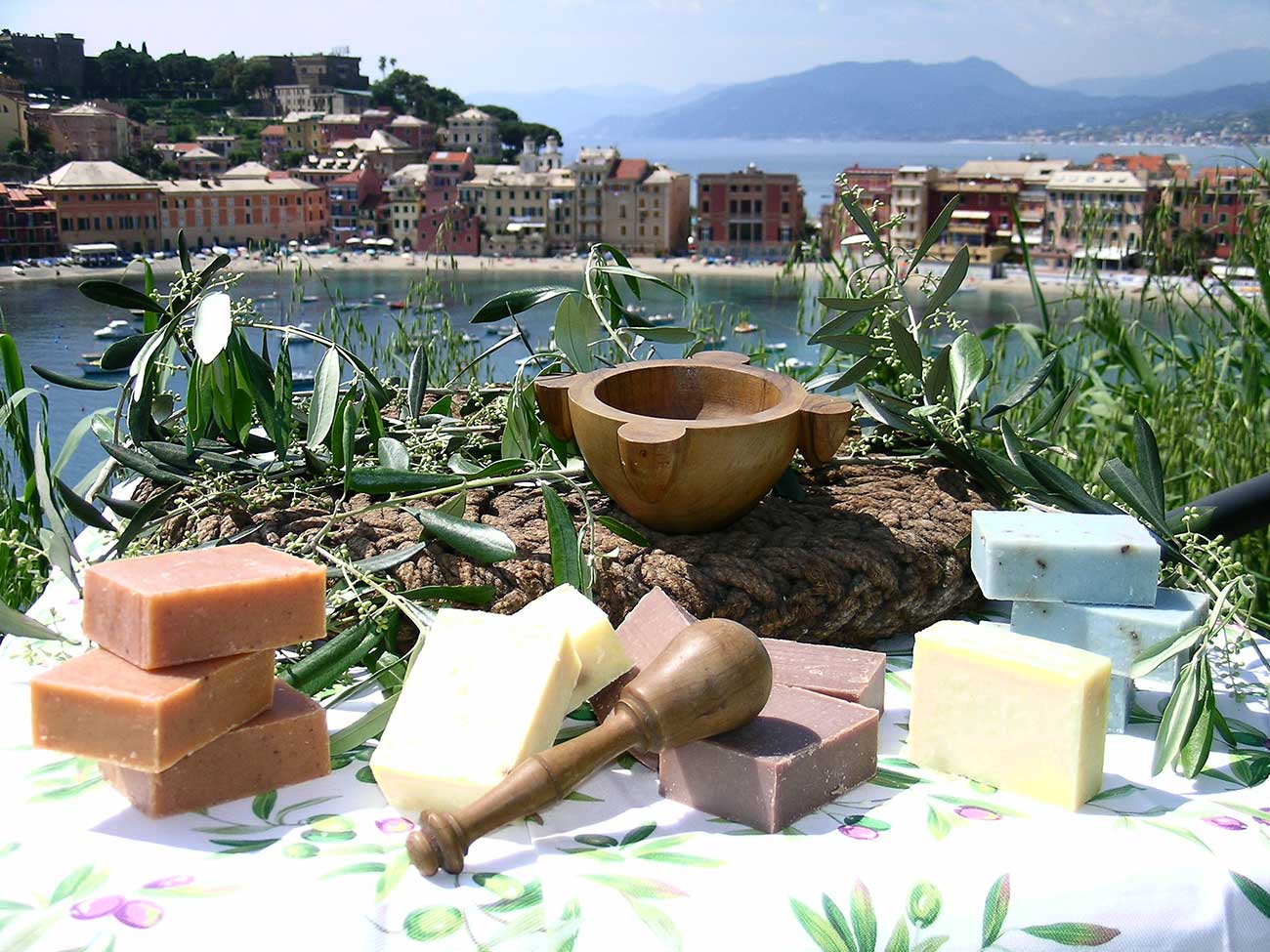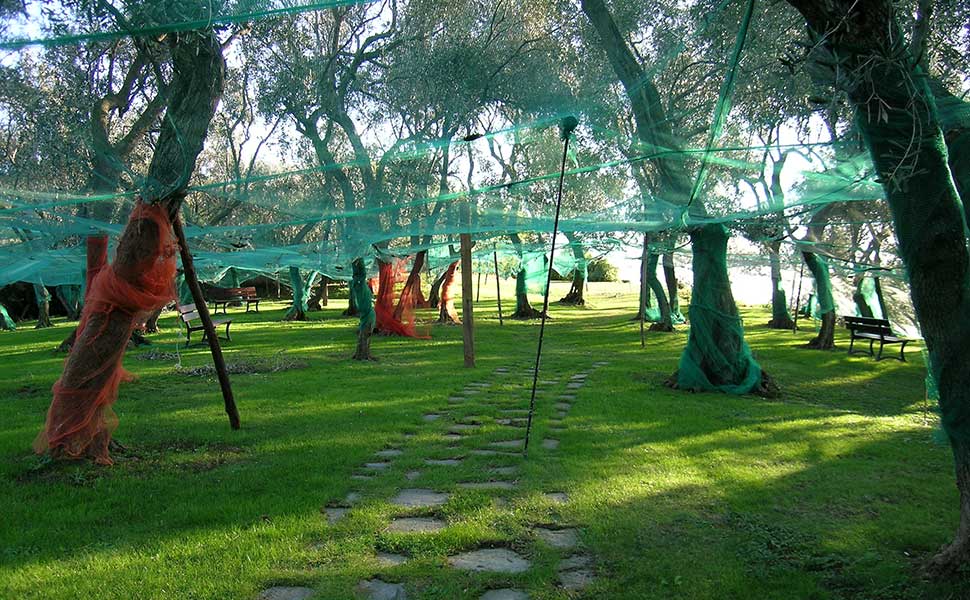 These are the olive groves
of the "Mandrella"
The promontory of Sestri Levante offers unique views going up towards Punta Manara. This path, still well preserved today, will lead you to the ancient Saracen observation tower located in a dominant position between the hamlet of Riva Trigoso and the bay of Silence. Along this path that starts from the historic center in Vico del Bottone, you will pass near breathtaking olive groves perched on the rocks overlooking the sea.